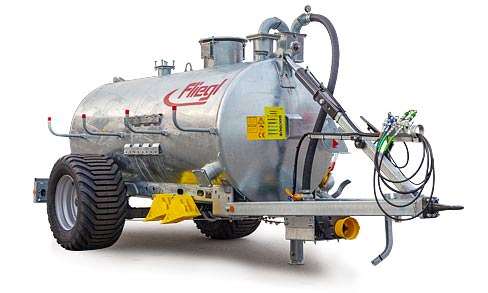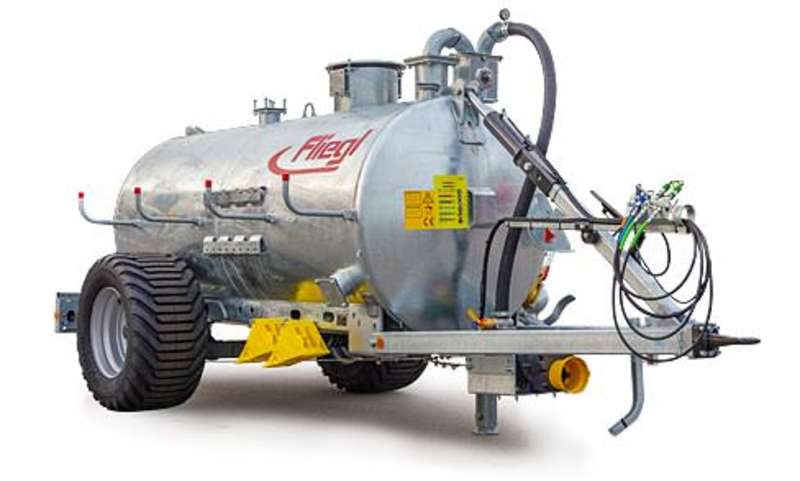 Ideal for powerful slurry application
Capacity: 3,000 l to 30,000 l
For more than 35 years, Fliegl Agrartechnik has been producing vacuum tanks in different sizes and designs. Robust and durable compressors generate the necessary negative or positive pressure in the tank container, thereby guaranteeing rapid filling and emptying of the tank. The containers for our steel tanks are welded to the highest quality standards in our plant and inspected down to the very last detail by our expert staff.
Each container is then galvanised both inside and out to ensure maximum corrosion protection. Tested safety mechanisms, such as the sealed pressure relief valve, ensure hazard-free use of the vacuum tank during slurry application.
Impervious to high foreign body content

Compatible with any Fliegl slurry spreader

Suitable for all liquid substrates

High suction performance in combination with turbo filler

Maintenance-friendly and durable
Robust compressors

Comfortable handling with optimum weight distribution

Low centre of gravity for safe working on inclines

Low net weight
Suction: When the compressor is set to suction position, negative pressure is created in the tank container. The resulting vacuum causes the substrate to be sucked into the tank. In combination with the Foam separator, the siphon prevents over-suction of slurry into the compressor.