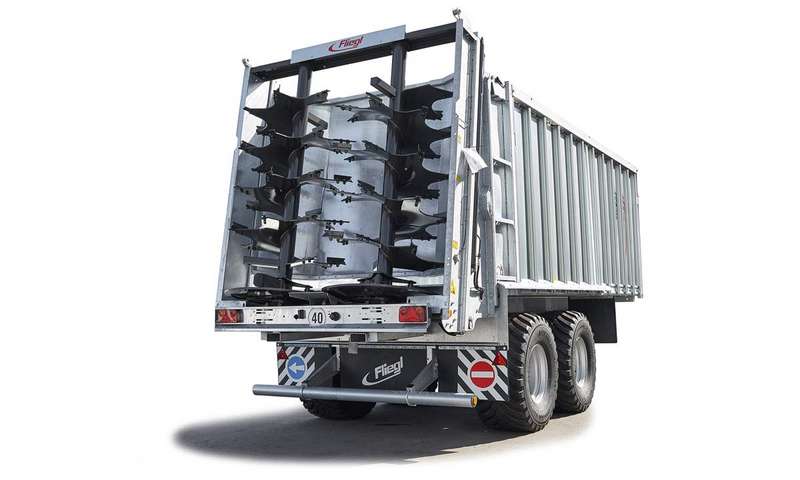 FLIEGL SPREADER MECHANISMS
"Gigant" push-off trailer with powerful spreader mechanism.
Fliegl spreader mechanisms can spread the widest variety of materials accurately and uniformly over useful farming areas. This optimises the effectiveness of the fertiliser, so you do not have to purchase any mineral fertilisers. So you save time and money.