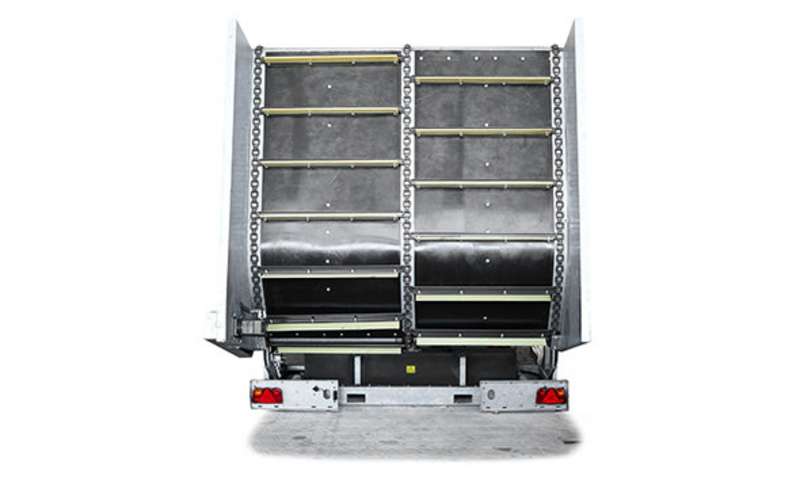 "MOBILEFAST" TRANSFER DEVICE
The Fliegl push-off trailer with a hydraulically fold-down transfer unit is extremely powerful.
The transfer volume of the hydraulically driven floor conveyor with wear-resistant flat link chains is around 30 m3/min. With a loading height of about five meters (depending on the tyres), it quickly loads every truck standing on the road at the edge of the field.
Transfer height up to 5 m
Overloading rate 18 - 30 m3/min. (Depending on bulk material)
Robust overloading apparatus with scraper floor drive