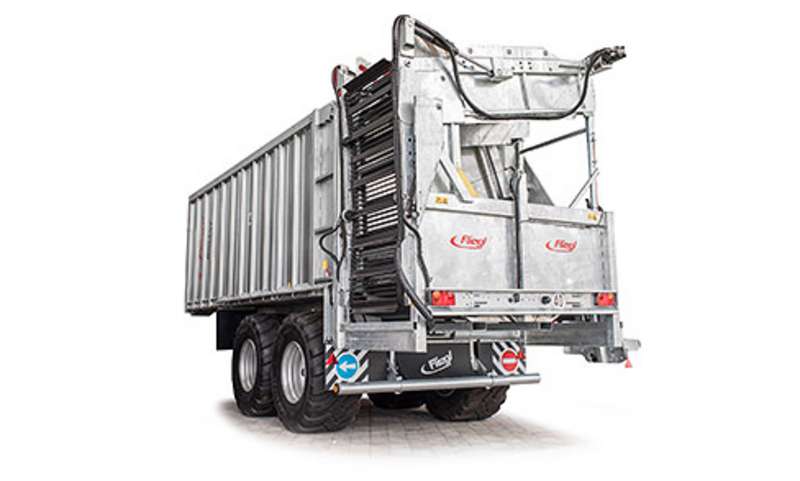 ...For the Fliegl GIGANT push-off trailer
The Ruby overloading belt creates beet clamps quickly and easily in the "loading-ready" width and height. The Ruby also allows the sugar beets to be loaded on trucks.
The hydraulically folding conveyor reduces the vehicle height. The large-volume tyres reduce the tractor requirement and soil compaction.
Higher output at the sugar beet harvest by bunkering while lifting the beet

Makes the harvesting work easier with large plot lengths especially where the bunker volumes lifted are too low

Tidy clamping system

Overloading onto truck trailers
Unloading rate up to about 750 tonnes / hour (depending on overload height)

Unloading height adjustable hydraulically between 1.70 and 4.00 metres

Emptying rate up to about 15 cbm/min

Soil-saving tyres - different variants to choose from - for low ground pressure, low drag resistance and low fuel consumption

Convenient electro-hydraulic operation