Back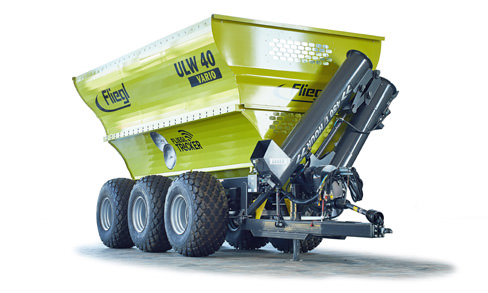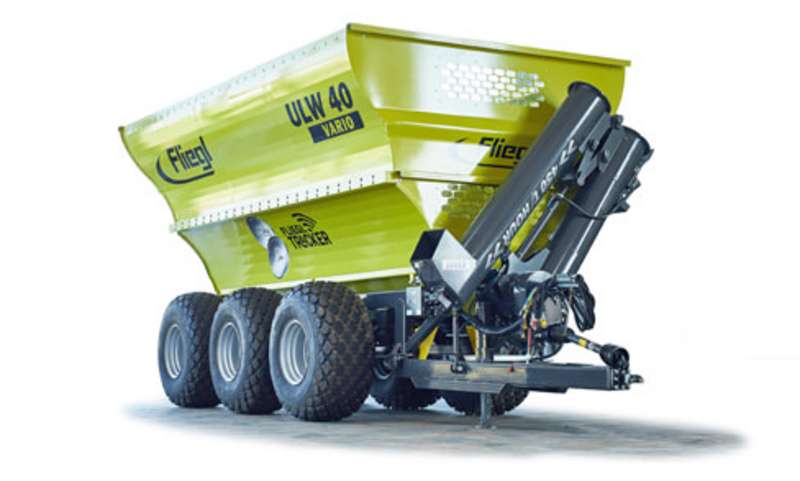 "VARIO" OVERLOADING TRAILER
Large volume, powerful, variable: Fliegl overloading technology meets professional demands and increases your threshing efficiency by up to 30 percent. The Fliegl Vario overloading trailer is aptly named: In the one-axle, tandem or mega variant, it covers load volumes from 20 m3 bis 40 m3.
The overload capacity starts at 5.5 t / min in the single-axle version and can be increased to 16 t / min in the mega-version. Fliegl Vario optimises transport and safety with a hydraulic locking device. With the extensive optional equipment, Fliegl Vario can be tailored exactly to your needs.
Options include: Roller tarpaulin (can be operated from the ground), one-sided PTO shaft, wide angle with slip coupling/tractor side, dosing hose (attachment hose diameter 150 mm), 40 km/h version, rear steering axle (from tandem) and telescopic axle for soil protection. FWS ISOBUS is part of the professional equipment for Fliegl Vario - the Fliegl ISOBUS weighing device weighs extremely precisely directly on the field.
Available with 20 cbm to 40 cbm volume

Hydraulic locking device

Window and ladder on the front panel
Threshing efficiency is raised by up to 30%

ISOBUS weighing device (optional)

Telescopic axle for soil conservation (optional)