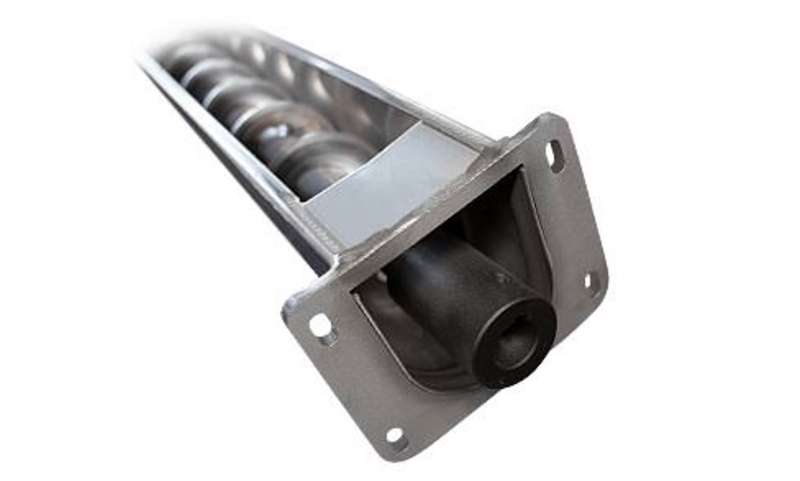 THE FLIEGL SCREW DISTRIBUTOR - A UNIQUE SYSTEM!
For all Fliegl spreading systems that spread at ground level
For more than 20 years, Fliegl has been the only manufacturer to rely on its own patented screw distributor. Increasingly stringent specifications by the fertiliser regulations require an increase in nutrient efficiency during slurry spreading - the Fliegl screw distributor scores points here - the best results in the transverse and longitudinal distribution show that the plant stock is evenly and precisely supplied with the slurry nutrients. The functional principle has proven itself 1000 times. We can prove this with our many years of practical experience.
Unbeatable against foreign bodies

No blocking up

Uniform longitudinal and cross spreading – even on slopes
Simple construction

Durable and wear-resistant

Low power requirement (oil capacity up to 20 litres)
You can download the output tables for working widths of 3m; 4.5m; 6m; 7.8 m; 9m; 12m; 15m; 18m; 21 and 24m here.
Fliegl is known for its innovations, so we would like to introduce you to our Flow Control, so that you can apply your slurry even more conveniently and precisely. Have we aroused your curiosity? Then have a look at this technique under the following link!