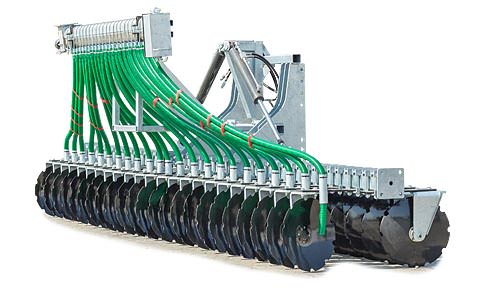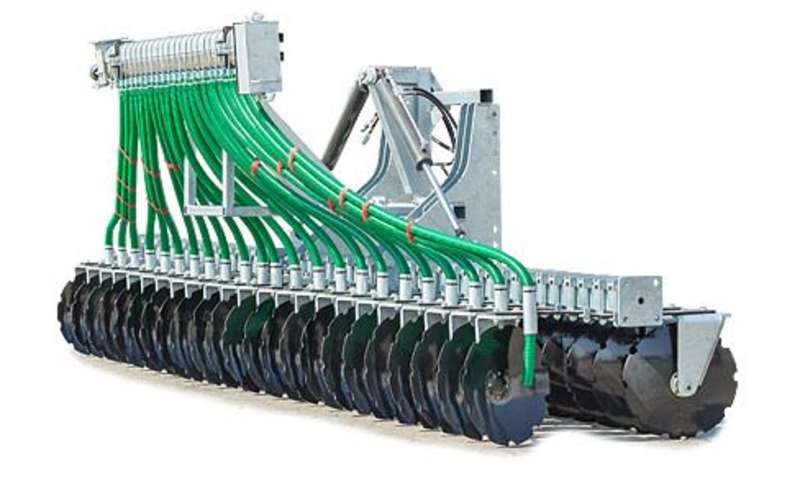 FLIEGL "MAULWURF" COMPACT DISC HARROW
Slurry spreading plus incorporation in one operation
One of the most important goals for a professional slurry application is to achieve a high nutrient efficiency. In particular, the rapid introduction of the substrate into the soil plays an important role in keeping emissions low. The Fliegl "Maulwurf" compact disc harrow guarantees not only a targeted incorporation of slurry, but also a loosening and mixing of your soil. You save another step and gain more time for other activities.. The integrated screw distributor ensures a uniform slurry application.
Low drag

Can be used on all types of soil

Loosening, mixing, slurry, levelling in one operation

Adjustable feeler wheels for optimum depth guidance
Sturdy angular contact roller bearings

Working depth of up to 12 cm

Complete covering of the applied slurry with soil

Equipped with the proven Fliegl screw distributor
High operational safety with changing soil conditions

Good penetration into the ground through specially designed hollow discs and matching weight

Low maintenance
The large-dimensioned hollow discs work the substrate over a working width of 3 m, 5,7 m or 6,9 m and down to a depth of about 12 cm, so that the manure is completely incorporated – whether on untreated stubble or areas with catch crops that need to be wrapped.
Every mole made by Fliegl comes with two rows of hollow discs. After the first row of discs loosens and breaks the ground, the manure belt is laid down and at the same time covered with fine soil by the rear disc row. Nutrient emissions are avoided.