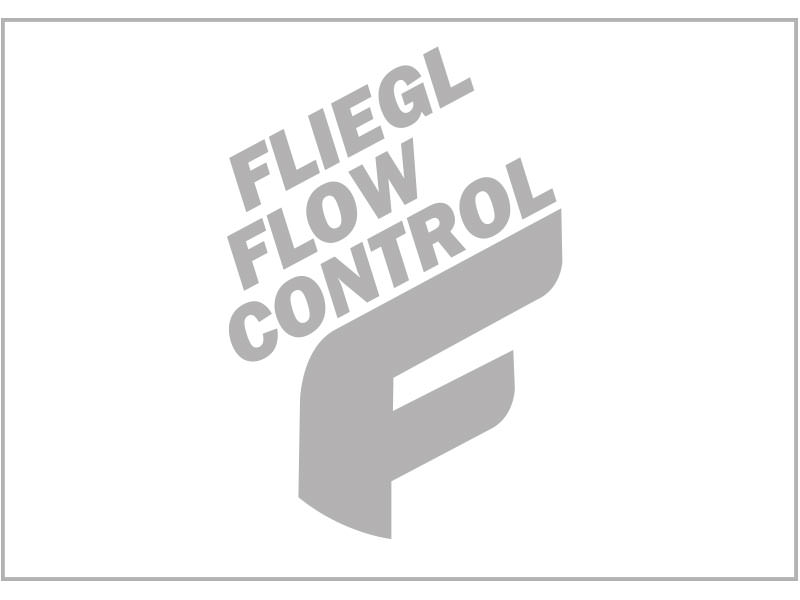 Fliegl flow control flow rate measurement (FFC)
---
Precision spreading
Knowledge of the amount of slurry actually discharged is extremely important to the farmer.
The application rate depends mainly on the nutrient content of manure and the frequency of application. If the optimum application rate has been specified, the required travel speed must be selected. Fliegl Flow Control shows you the required application data via the Isobus display. With Fliegl Flow Control, the slurry application becomes a top priority in terms of precision.
Total flow rate measurement (magnetic induction)

Application cards can be created

AEF certified
Automatic flow rate control

Automatic control of the travel speed via Isobus Class III Functionality (only possible with infinitely variable tractors with activation)

Application of section control and variable rate control
The slurry flows through the Fliegl flowmeter. The flow rate is detected via an inductive magnetic field. The data is processed via a job computer and forwarded to the tractor display via ISOBUS. The user can set the desired application rate in the user interface and receives the required travel speed, which is calculated by the system from the working width and flow rate.
The application rates can also be documented based on impact.
FFC without variable speed pump
On the version without variable speed pump, you can easily set the spreading rate in m³/ha. The optimal speed to obtain the desired spreading rate is calculated and displayed. This version is therefore suitable mainly for flatland areas.
FFC control via travel speed
The system performs automatic speed control according to flow rate and selected spreading rate by Isobus Class 3 functionality (only possible with certain tractor manufacturers).
FFC with bypass system (for pump tank only)
If the engine is operating at full capacity and the recommended speed can no longer be obtained when going uphill, the PTO speed must be reduced to avoid excess application of fertiliser. With the new bypass system from Fliegl, manure is simply re-directed from the feed line back into the tank. This means there is less manure at the dribble bar and excess application is avoided. The bypass is controlled automatically by the system as required.
FFC with controlled discharge acceleration (for vacuum tank only)
With this system the tank is emptied by a Discharge accelerator. This is operated by a separate oil motor independently of PTO speed. As well as setting the spreading rate in m³/ha, you can also adjust the spreading rate in m³/min. If the diesel engine is running at full capacity when going uphill, then the calculated optimal travel speed can no longer be obtained. So you can reduce the flow rate per minute and the optimal travel speed for this flow rate is recalculated. In this way you can also obtain an even spread pattern when going uphill.
The system can also adapt completely automatically to the travel speed by changing the speed of the application accelerator.