Back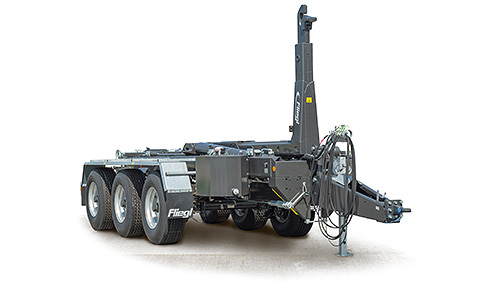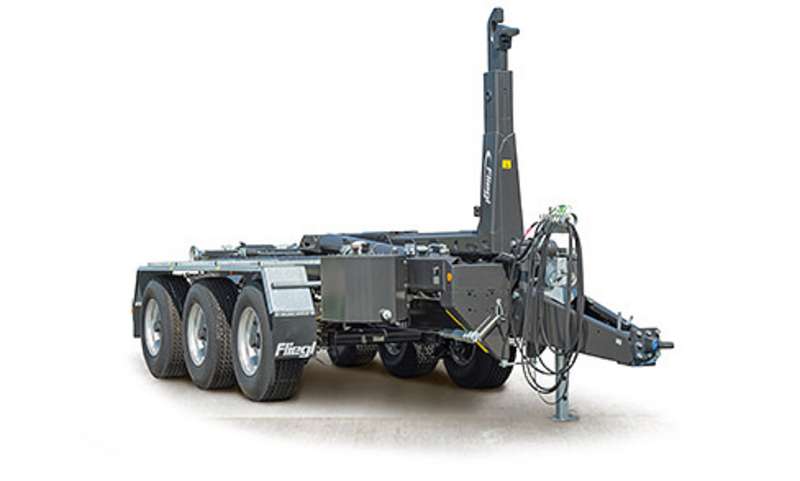 Stable, flexible, efficient: the Fliegl hooklift system turns tandem and tridem roll-off tippers into transport all-rounders. Containers such as original Fliegl push-off containers, troughs, platforms and even large volume slurry tanks can be transported with just one hooklift chassis. The Fliegl hooklift is especially useful when containers have to be filled in a stationary manner.
The chassis acts as a lever arm and hook frame – an intelligent solution that reduces the weight of the vehicle, allows for low-profile construction and minimises effort. Benefit from the extra load capacity, stability and economy!
The Fliegl hook lift system is offered in three technical versions, of which Fliegl recommends the one with air suspension. The pneumatic tilting lowering system ensures optimum stability even at high inclination angles (up to 50°). Alternatively, the new hook lift trailer is also available with standard Gigant or Gigant plus suspension. In these variants, Fliegl recommends hydraulic support on the rear axle. The equipment range is completed by a hydraulic axle suspension as a third option.
With a hydraulic pressure of 180 bar and an oil quantity of only 28 l, the Fliegl hooklift moves up to 19 t - so loading and unloading work economically and quickly.