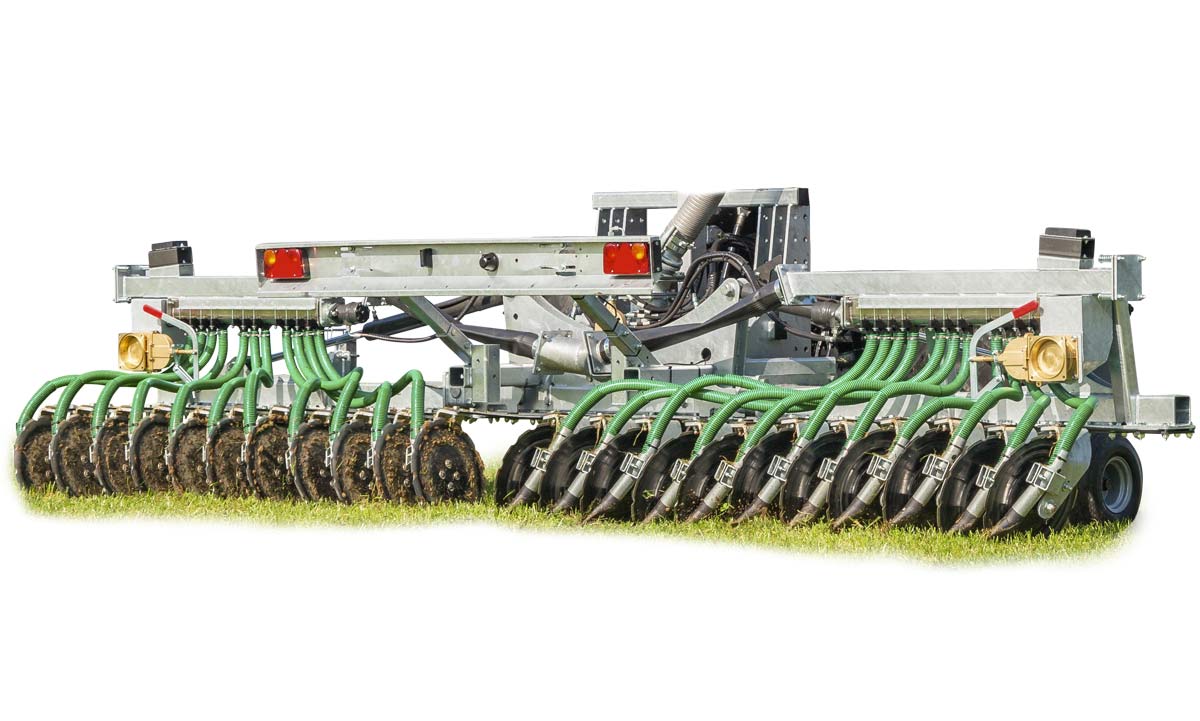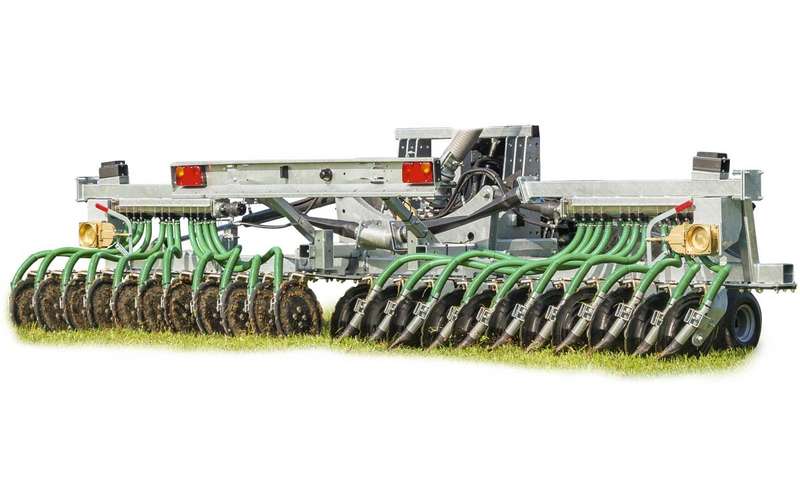 FLIEGL "VARIO DISC" SLURRY INJECTOR
The all-rounder for arable and grassland
The Vario Disc slurry injector from Fliegl was developed together with farmers - true to our motto born from practice. Thanks to the unique and sophisticated system, you can use the Fliegl Vario Disc very flexibly on both arable and grassland. With the help of the diagonally arranged discs, the soil is opened, in the same train the slurry flows into the resulting slot. Especially in grassland, the slot process offers the perfect opportunity to place the manure under the turf in order to minimise nutrient losses. The Fliegl screw distributor ensures top results in the transverse and longitudinal distribution.
Can be used on all types of soil

Adjustable feeler wheels for optimum depth guidance

Equipped with the proven Fliegl screw distributor

High operational safety with changing soil conditions

Sturdy, galvanised frame
Low weight due to single-disc principle

Excellent injection of manure - no manure on the soil surface

Excellent system for grass and arable land

Adjustable disc inclination angle
Best ground adaptation through disc holder made of spring steel

High operating speeds of up to 13 km/h possible

Sturdy angular contact roller bearings

Low maintenance
The Fliegl Vario Disc features a wide range of applications. The inclination angle of the discs can be adjusted step by step. This feature is highly significant especially with changing soil types and with different application rates, since the substrate flows completely into the soil through the Vario Disc. The slurry can flow directly to the discs in the resulting opening without deviations.
The disc distance of the device is 250 mm. A specially designed spring steel on the disc holders guarantees a high operating disc pressure even when the soil is dry.