Back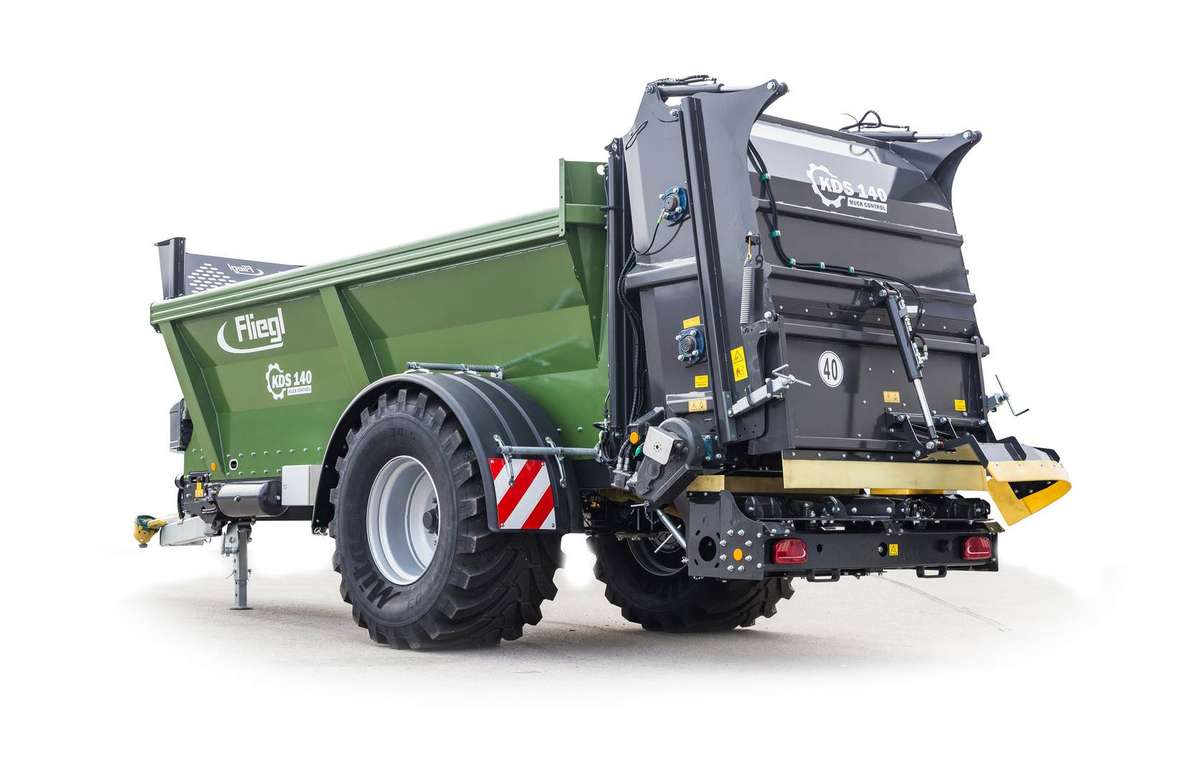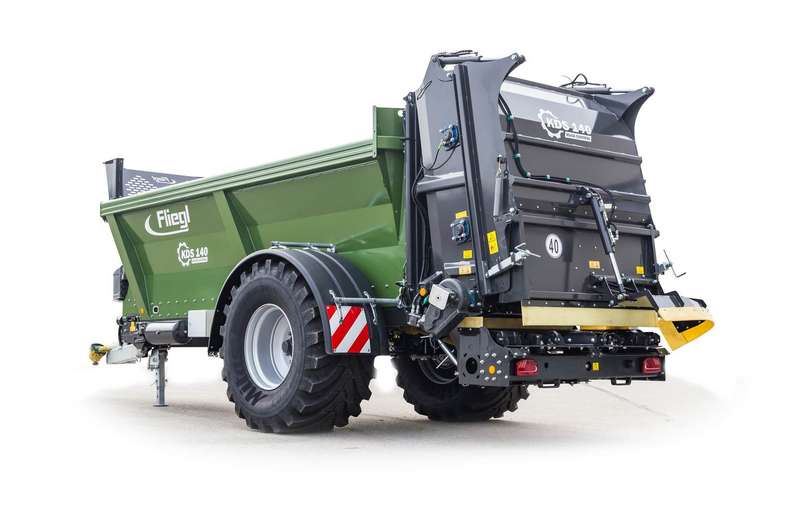 PROFESSIONAL CHAIN SPREADER KDS
The professional chain spreader series is available with a single-axle, tandem or tridem chassis and has a loading volume of 10 m³ to 32 m³.
The side walls and the bottom are made of fine-grained steel. The tried and tested components are used for the chassis, chassis and axles.
In addition, the spreaders have a hydraulically sprung drawbar as standard and, in the case of tandem and tridem, a rotating drawbar.
Capacity from 12 to 32 m³

As a single-axle, tandem or tridem

Various chassis options

High quality chain belt for reliable material transport
Various control options from beginners to professionals for optimally dosed spreading

Hydraulic drawbar suspension in series

Disc spreader varioSPLASH (with >> muck control <<), not available for all models
In the DLG test, the spreading of manure, compost, chicken droppings and digestate was examined in two different working widths or spread rates. The coefficients of variation determined for evaluating the lateral and longitudinal distribution are predominantly rated as very good. The stretching within the tolerance zone is also impressive: of eight test results, six are rated with over 75% and thus very good, the others with good.
Grit
Parameters for the distribution quality of manure, compost, chicken droppings and digestate
Manure
Compost
Chicken droppings
Digestate
Working width (m)
18
18
10
14
12
22
15
20
Target application rate (t / ha)
18
18
10
14
12
22
15
20
Driving speed (km / h)
7,1
3,7
10,3
5,6
12,1
12,1
5,6
3,2
Lateral distribution
Coefficient of variation (VK) (%) *
14,5 (+)
14,7 (*)
13,9 (+)
14,4 (+)
8,9 (++)
19,3 (o)
7,9 (++)
14,7 (+)
Longitudinal distribution
Coefficient of variation (VK) (%) *
11,9 (+)
16,7 (o)
8,3 (++)
10,8 (+)
8,4 (++)
8,4 (++)
13,3 (+)
14,1 (+)
Stretching within the tolerance zone (%) ***
75,9 (++)
62,5 (+)
92,4 (++)
87,4 (++)
91,2 (++)
91,2 (++)
83,2 (++)
69,7 (+)