MORE PAYLOAD FROM THE ASW GREEN TEC
A combination of ASW 381 GreenTec and tractor saves - compared to the steel version - a total of six tonnes for the unladen weight (ASW minus three and a half tonnes, tractors minus two and a half tonnes). As a result, the payload of the train increases from 17,500 kilograms to 23,500 kilograms, and the transport volume from 40 to 45 cubic meters. The utilisation of the vehicles is increased, the maximum road legal approval of 40 tons total weight used in the best possible way. Fliegl GreenTec allows 34% more payload.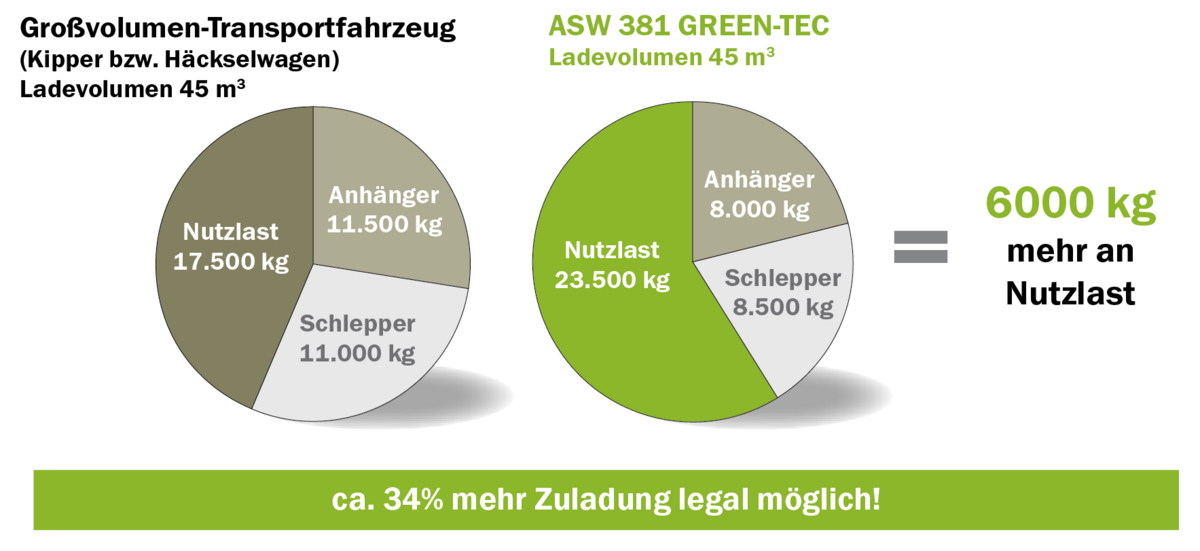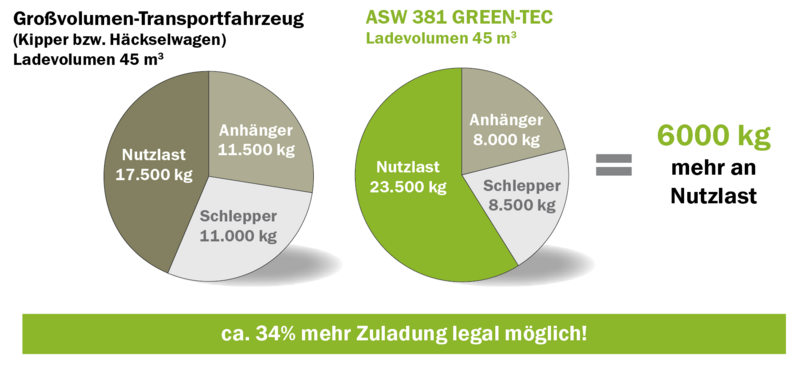 Additional Plus: The perfect combination of pulling and pulling unit due to its variable axle adjustment, which is mechanical as standard or optionally hydraulically infinitely variable. Whether it's the tandem or tridem variant - the support load can be optimally adapted to the load and conditions of use thanks to the flexible positioning of the axles. In the field and in heavy terrain, the axles at the rear of the ASW ensure the best possible traction on the tractor. Up to four tonnes of weight are transferred to the tractor, and the trailer is relieved accordingly. When used on the road, the axles are shifted forwards, which reduces the drawbar load. Travel comfort is improved, wear and tear on the vehicle reduce significantly.